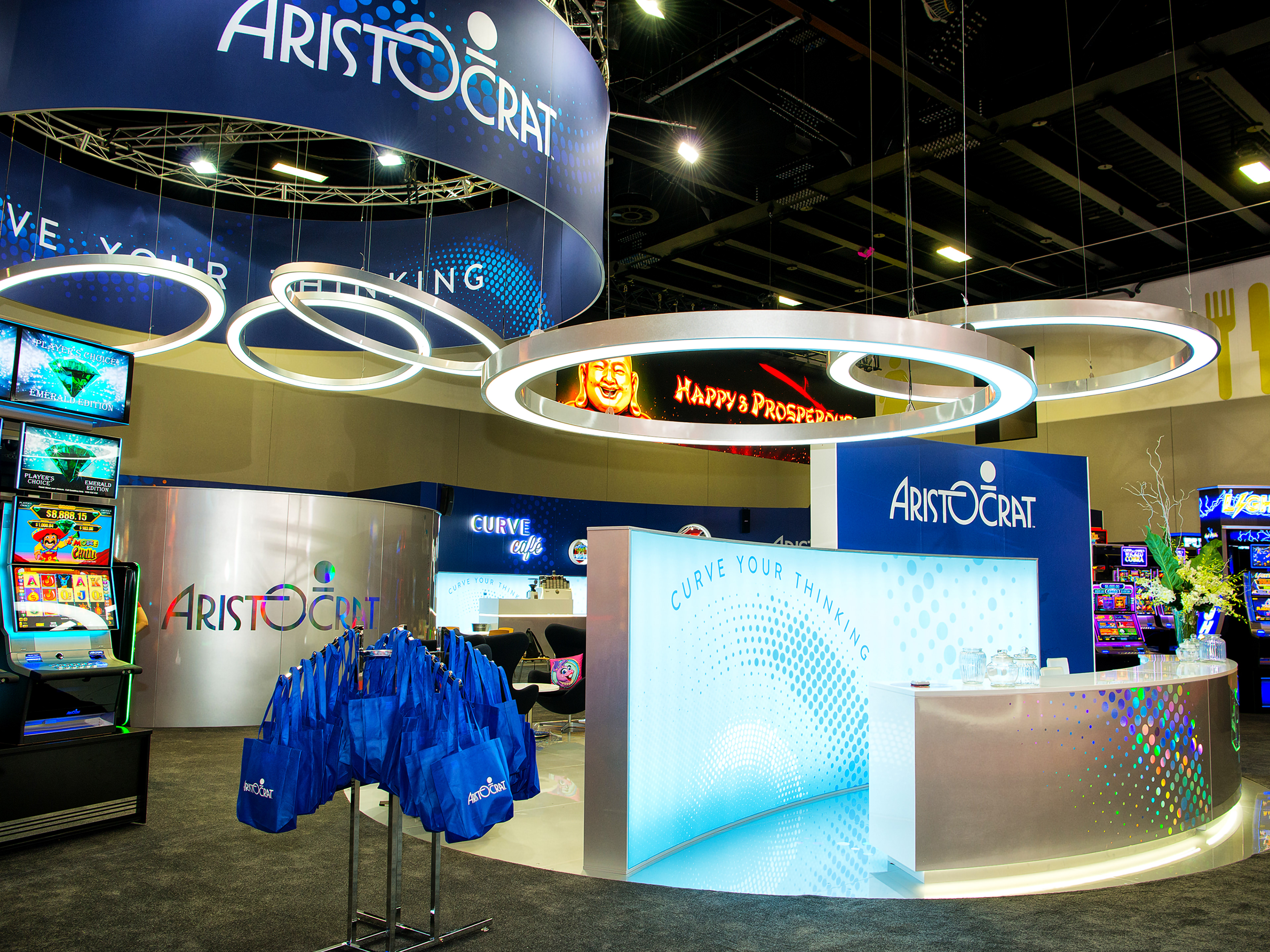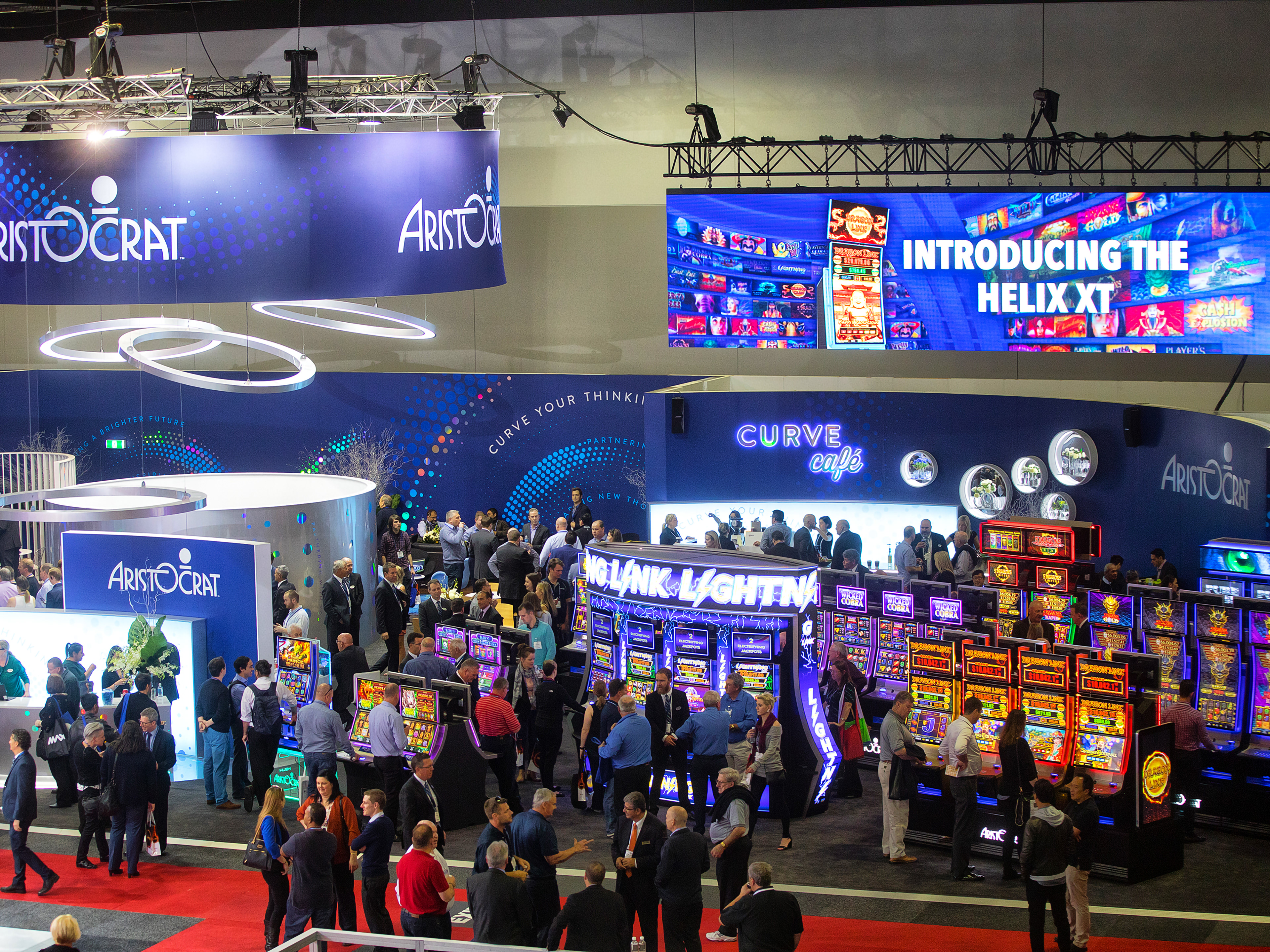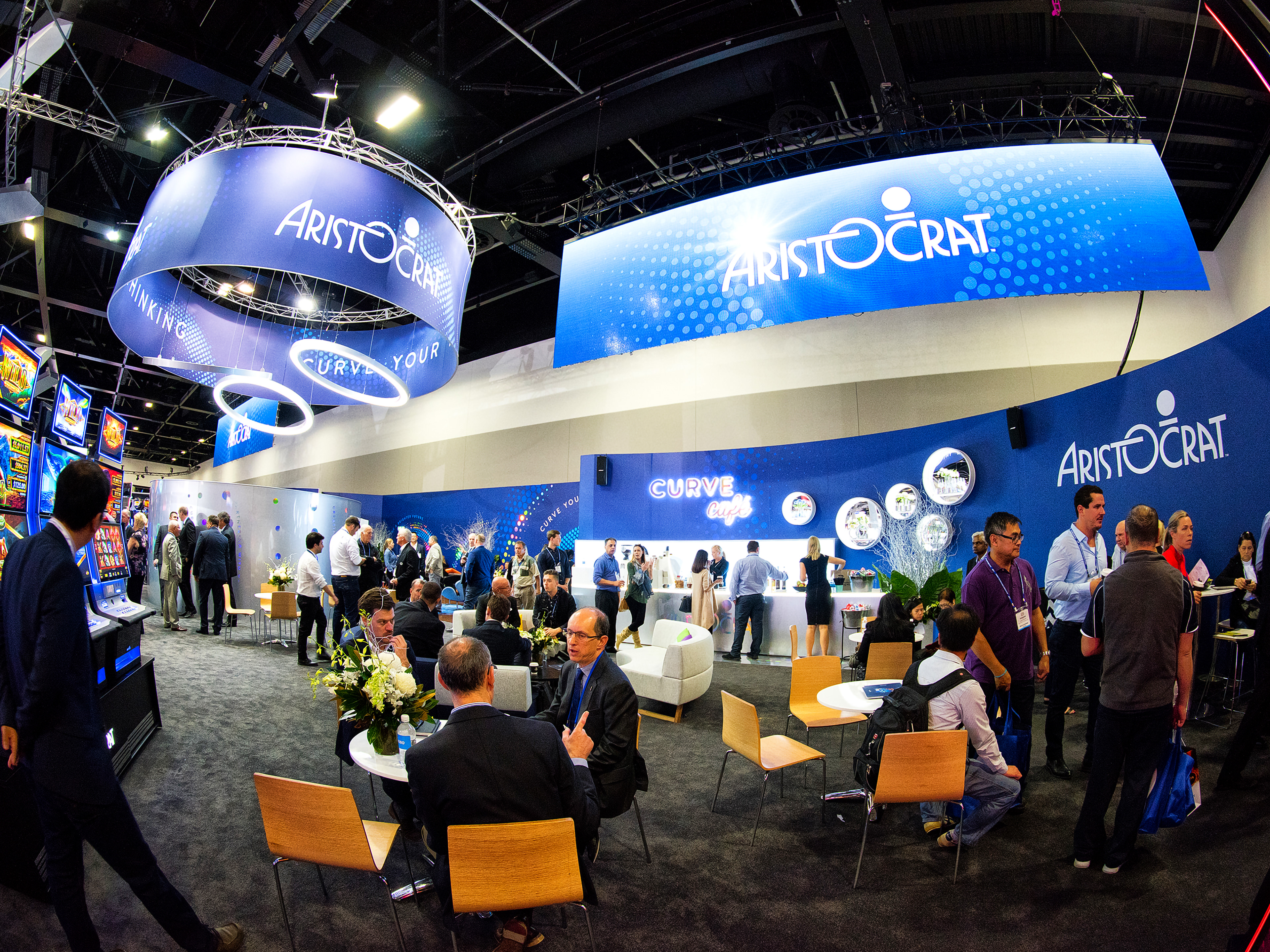 DESIGN | CONSTRUCT | IMPLEMENT | EXPERIENCE
Aristocrat is an ideas company at heart. It is a company that prides itself on being an industry pioneer by delivering world-leading gaming experiences. Aristocrat believes that having best in-business creative is critical to its success. Infocus Design was enlisted to communicate these values to customers at exhibitions and events. Since 2013 Infocus Design has collaborated with Aristocrat's marketing team to create bigger and better stands at the Australian Gaming Expo that reinforce Aristocrat's position as the market leader. Their stand in 2017 was no exception, with dynamic curved walls and large rigged LED screens dominating the venue and providing larger-than-life demonstrations of Aristocrat's market-leading game portfolio.. By creating dedicated product, hospitality and welcoming zones, hospitality providers were able to experience the products in a setting more closely resembling their own venues. Additionally, the separate zones enabled space for both quiet conversations and high energy activations. 
Aristocrat's exhibitions have consistently attracted more traffic than any competitor at AGE. Infocus Design is proud to maintain an ongoing brand partnership with Aristocrat.