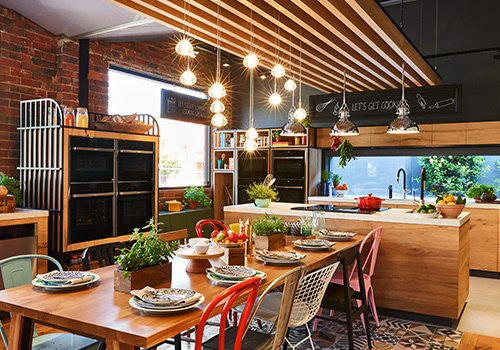 Transform your business interior or retail space into one that reflects your brand values, objectives and goals. Infocus Design can help you create a commercial space that is perfectly aligned with your brand. Our experienced, multi-disciplinary creative team works collaboratively to create interiors that adhere to a singular principle: form follows function.
• Interior design concept
• Material and colour palettes
• Furniture design, selection and procurement
• Styling 
• Engineering and technical drawings
• 3D visualisation
• Signage and display graphics
• Bespoke joinery
• Construction
• Logistics and installation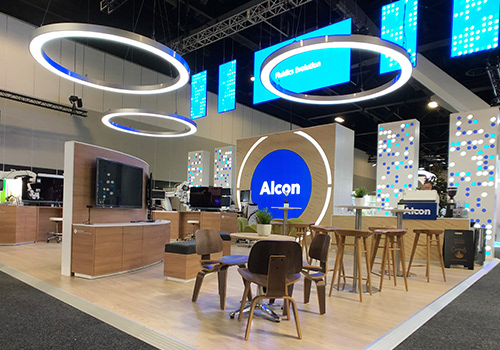 Increase return on investment (ROI) at your next trade show with a stand that attracts the attention of the people you want to meet. Infocus Design has a portfolio of award-winning trade show stands from international motor shows, medical conferences, IT events, education events, and beauty exhibitions, to name a few. Our expert team understands how to elevate your brand in a crowded arena.
• Design concepts and creative strategy
• Space planning
• Engineering and technical drawings
• 3D visualisation
• Interactive elements and audio visual
• Lighting design
• Entertainment
• Promotional merchandise and giveaways
• Creative catering, food and beverage
• Landscaping and floral displays
• Brand ambassadors and training
• Exhibition graphics and collateral
• Construction and installation
• Project Management, Logistics and Delivery
Great retail design positions your brand to better connect with your audience, compels customers to visit and purchase, and keeps them coming back again and again. Our design team will work closely with you to create a retail fit-out that truly reflects your brand personality and provides an ideal showcase for your product.
• Interior design concept and brand definition
• Space planning and wayfinding
• Engineering and technical drawings
• Model making and 3D visualisation
• Lighting design
• Construction and installation
• Bespoke joinery
• Project management, logistics and delivery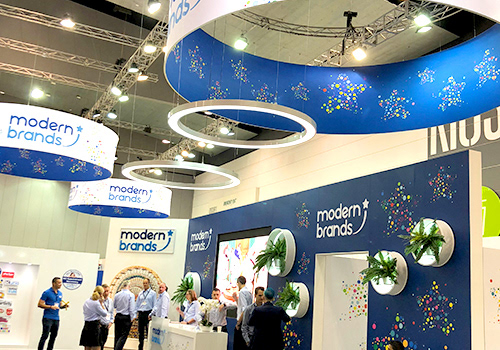 Your brand story represents your values, vision and personality. It is the foundation for all your marketing, including events, and it is how you connect with your customers. Whether your brand is emerging or established, Infocus Design can help you define and communicate your brand story in multiple dimensions.
• Brand strategy
• Visual identity
• Advertising
• Printed collateral
• Digital design
• Engaging and interactive full-scale environments
• Signage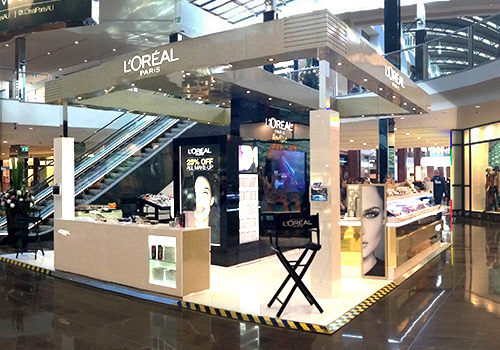 Effective point-of-sale (POS) displays attract customer attention at the moment of impulse. Talk to our creative team for advice on new materials, emerging trends, and interactive elements that will help you connect with your customers at the point of purchase. Our bespoke POS displays can maximise brand presence at a key point in the path to purchase, and lead to exponential increases in sales. We will manage the entire POS process, from concept right through to installation.
• 2D and 3D graphic design concepts
• Elevation & 3D renders
• Display graphics
• Construction
• Installation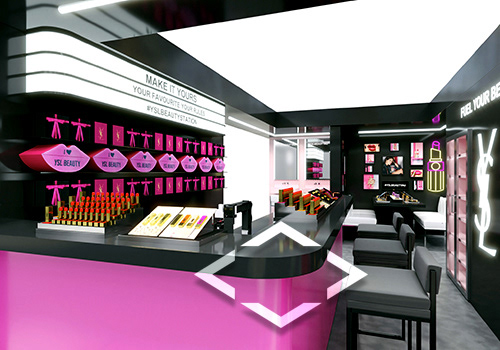 Visualise an animation of your interior, take a walk through your virtual showroom or allow your visitors to immerse themselves in your retail store with a visual reality (VR) headset. We stay up to date with the latest technology to provide our customers with better design insights so that they can create highly engaging brand experiences.