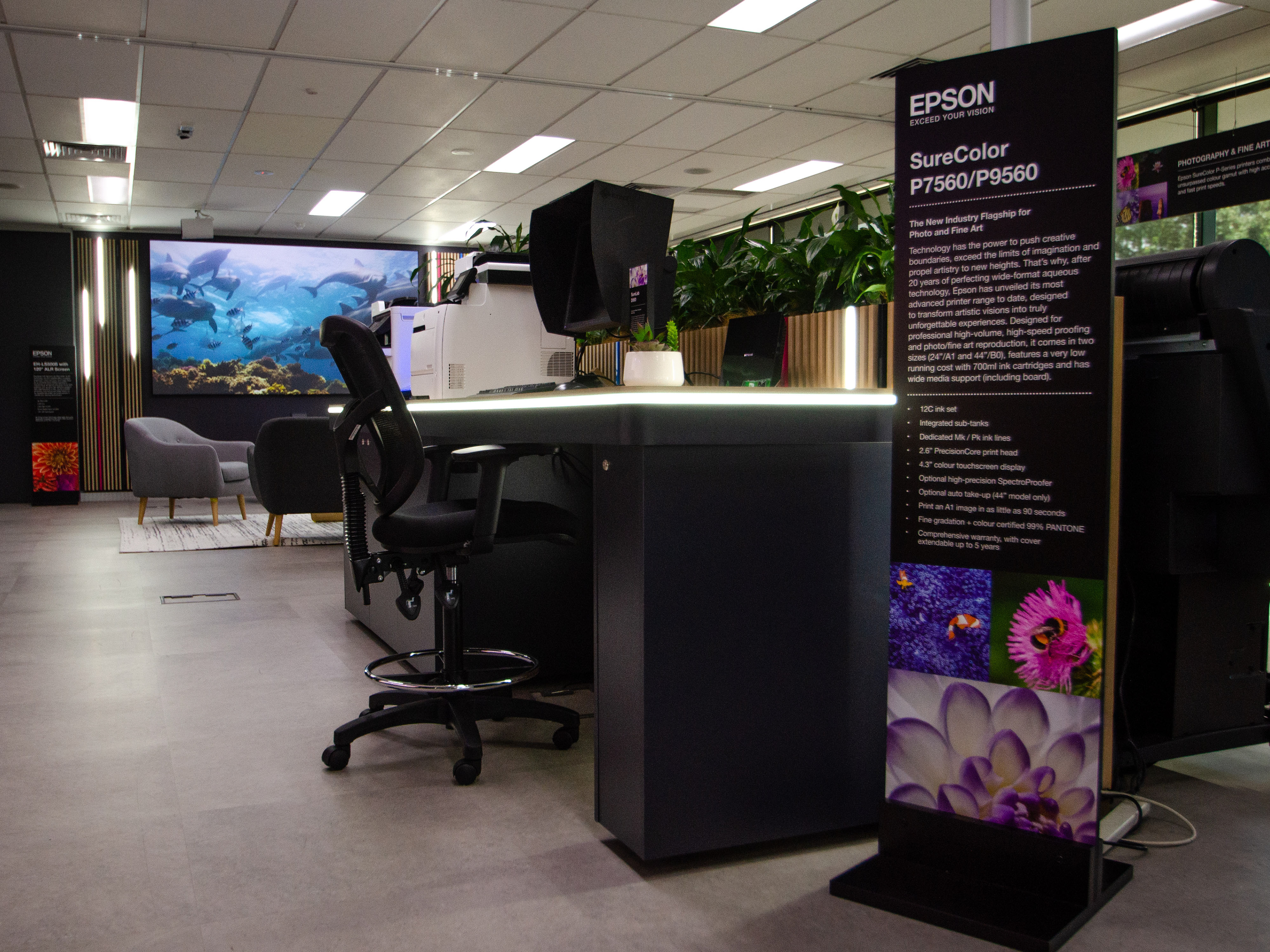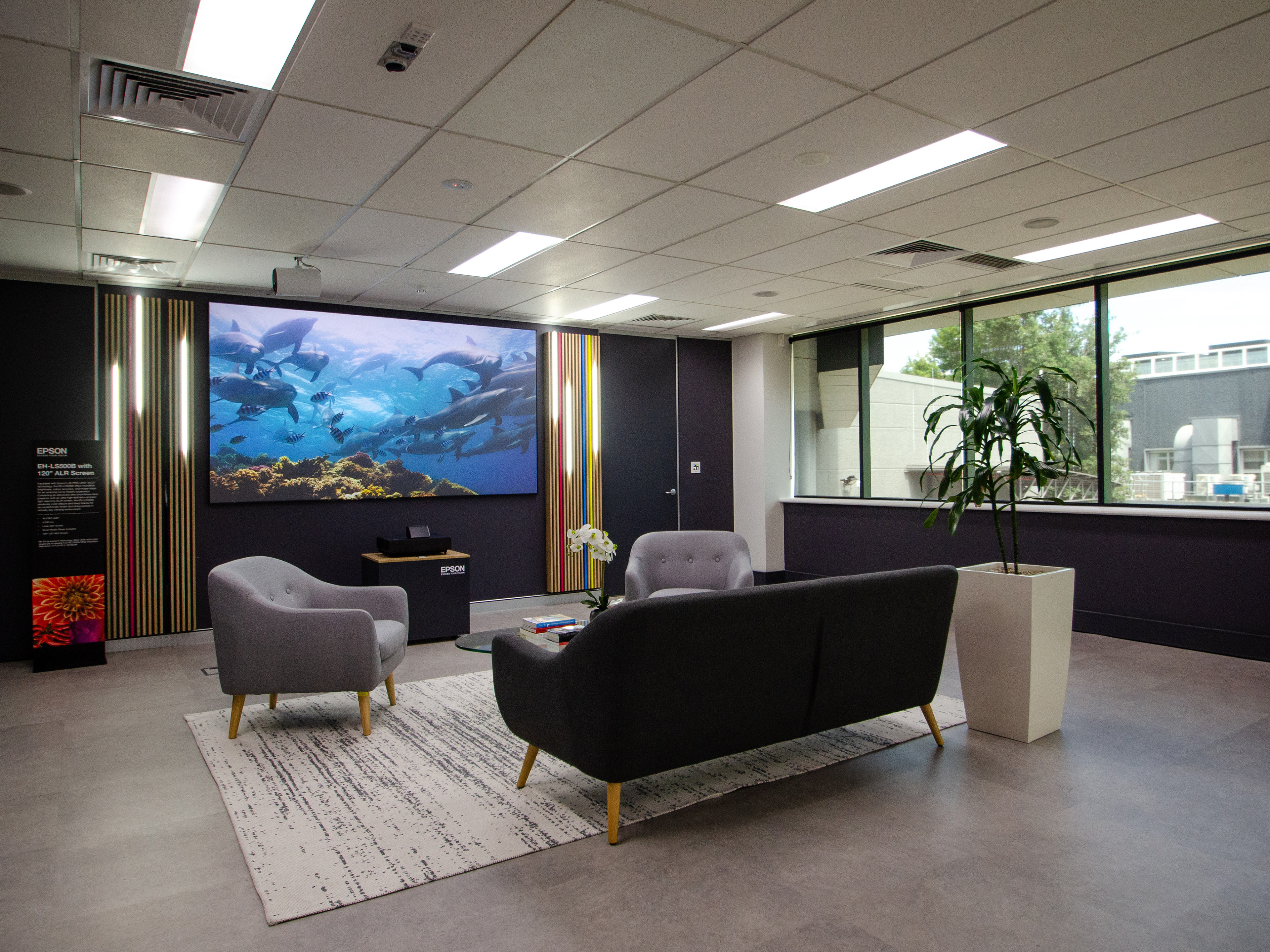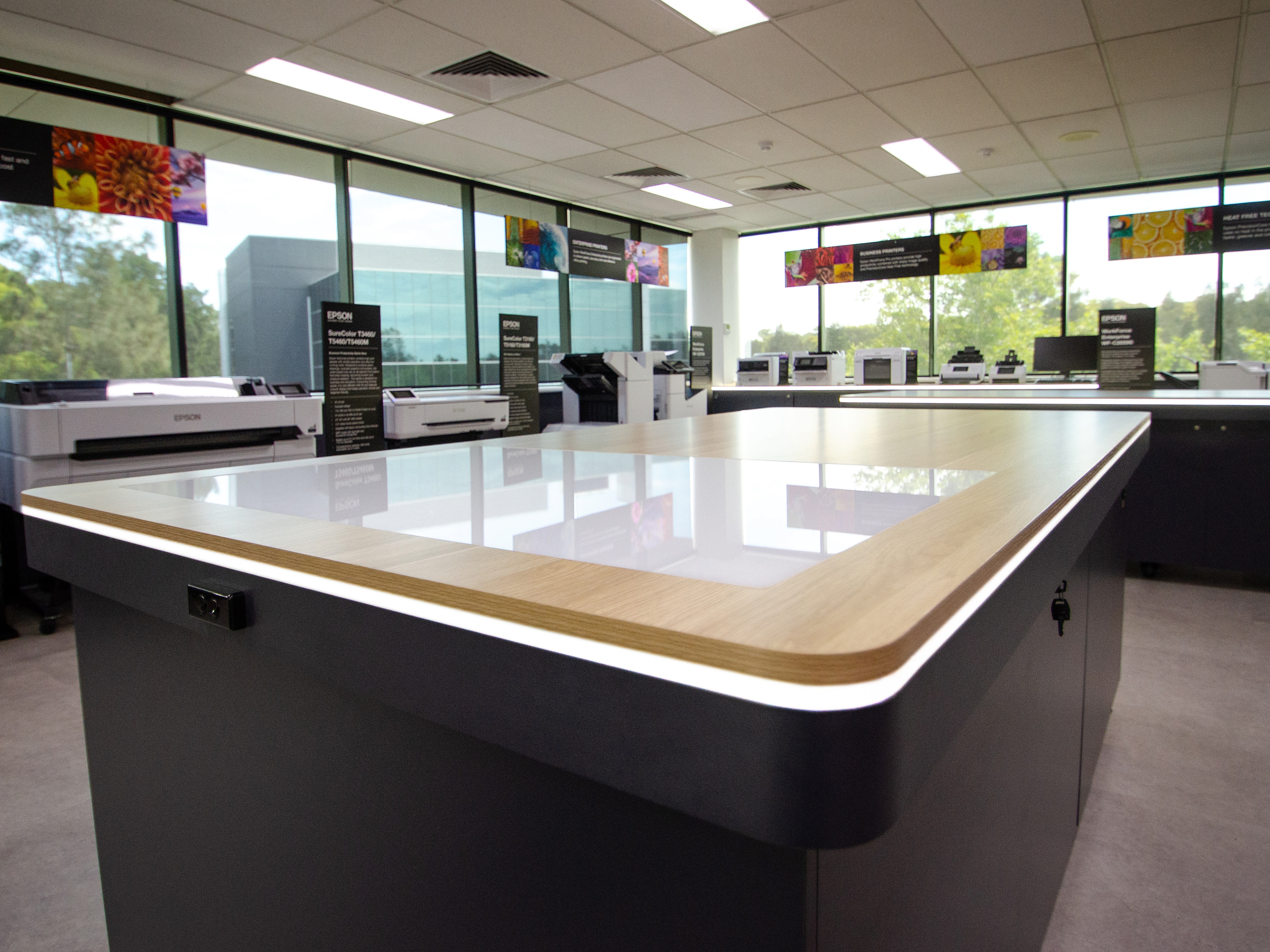 DESIGN | CONSTRUCT | IMPLEMENT | EXPERIENCE
Since 2013 Infocus Design has provided Epson with show stopping exhibition stands and events. These designs bring their products to life with a thoughtful balance of aesthetic and functional components. This tailored approach was exactly what Epson were seeking when they approached Infocus Design to fit out a new showroom at their Macquarie Park head office. By using a high contrast monochromatic colour scheme with highlights of natural oak, the colour and vibrancy of Epson's prints and projections became the hero of the space. All joinery was custom built to suit the needs of the products and the people using the showroom. Where possible, joinery was made portable to ensure the showroom could transform into a large open space for industry events and functions. 
The 170sqm space was converted into a multifunctional showroom that showcased Epson's large printer and projector range, allowing for future product growth and changes.