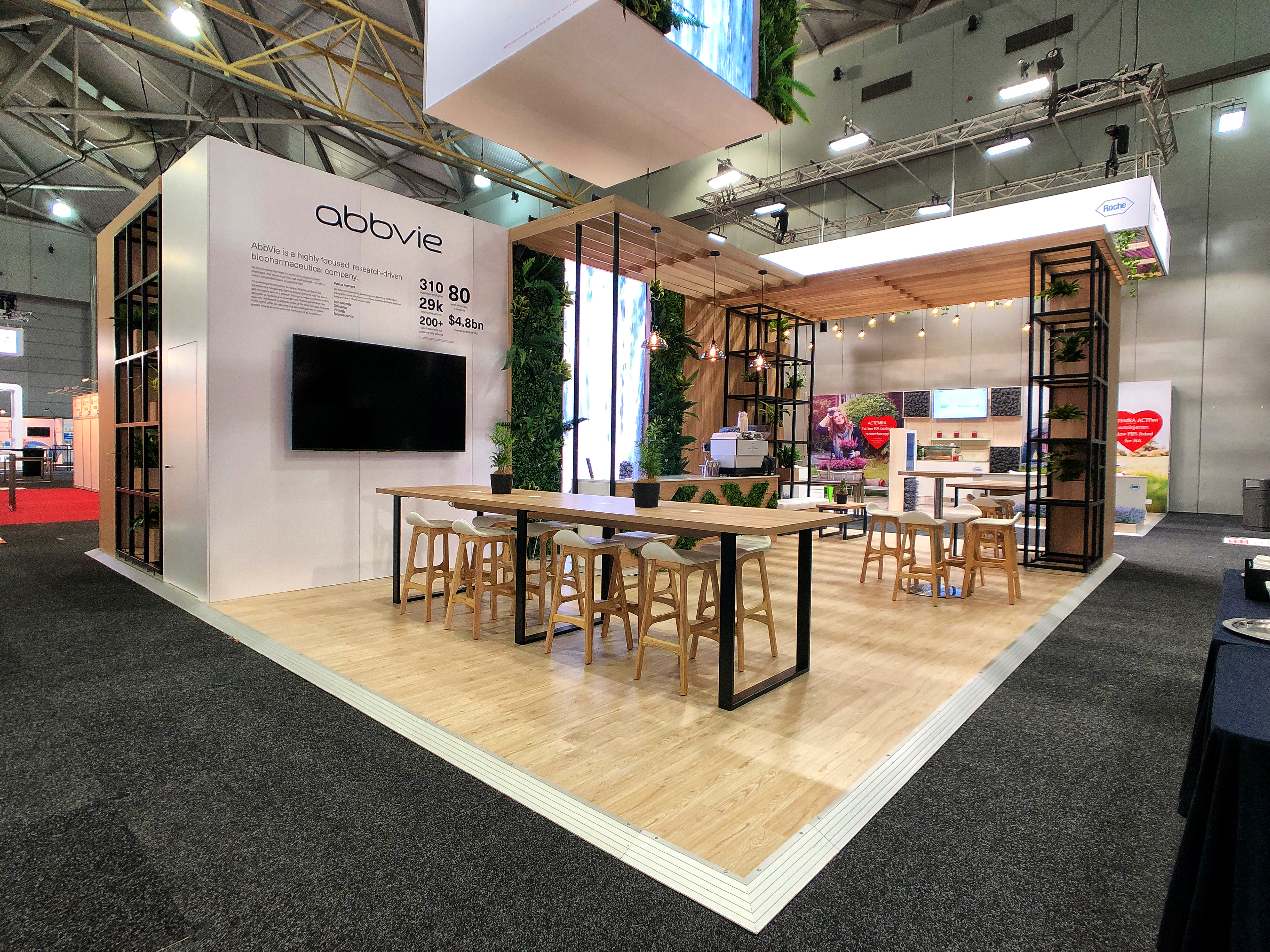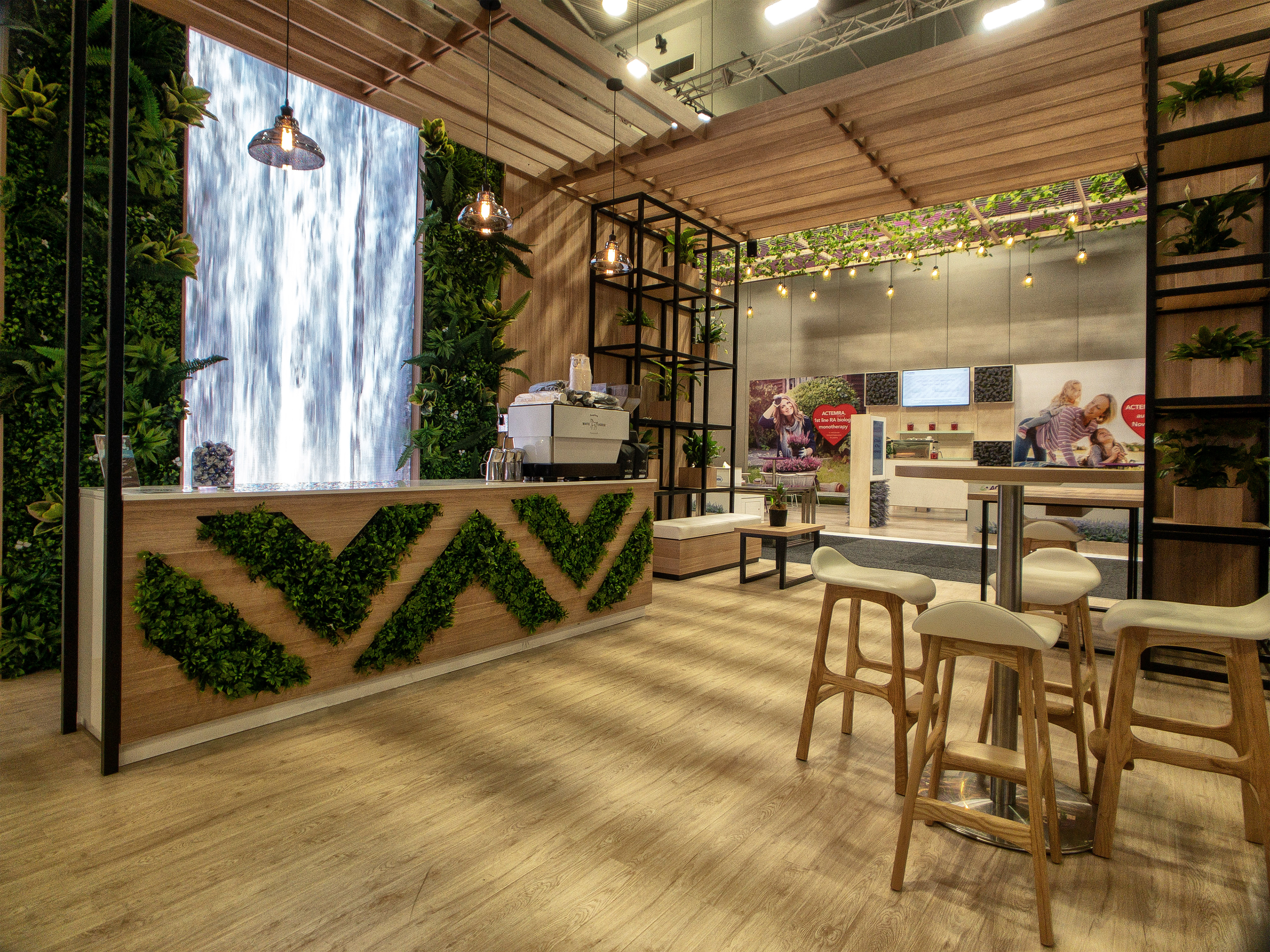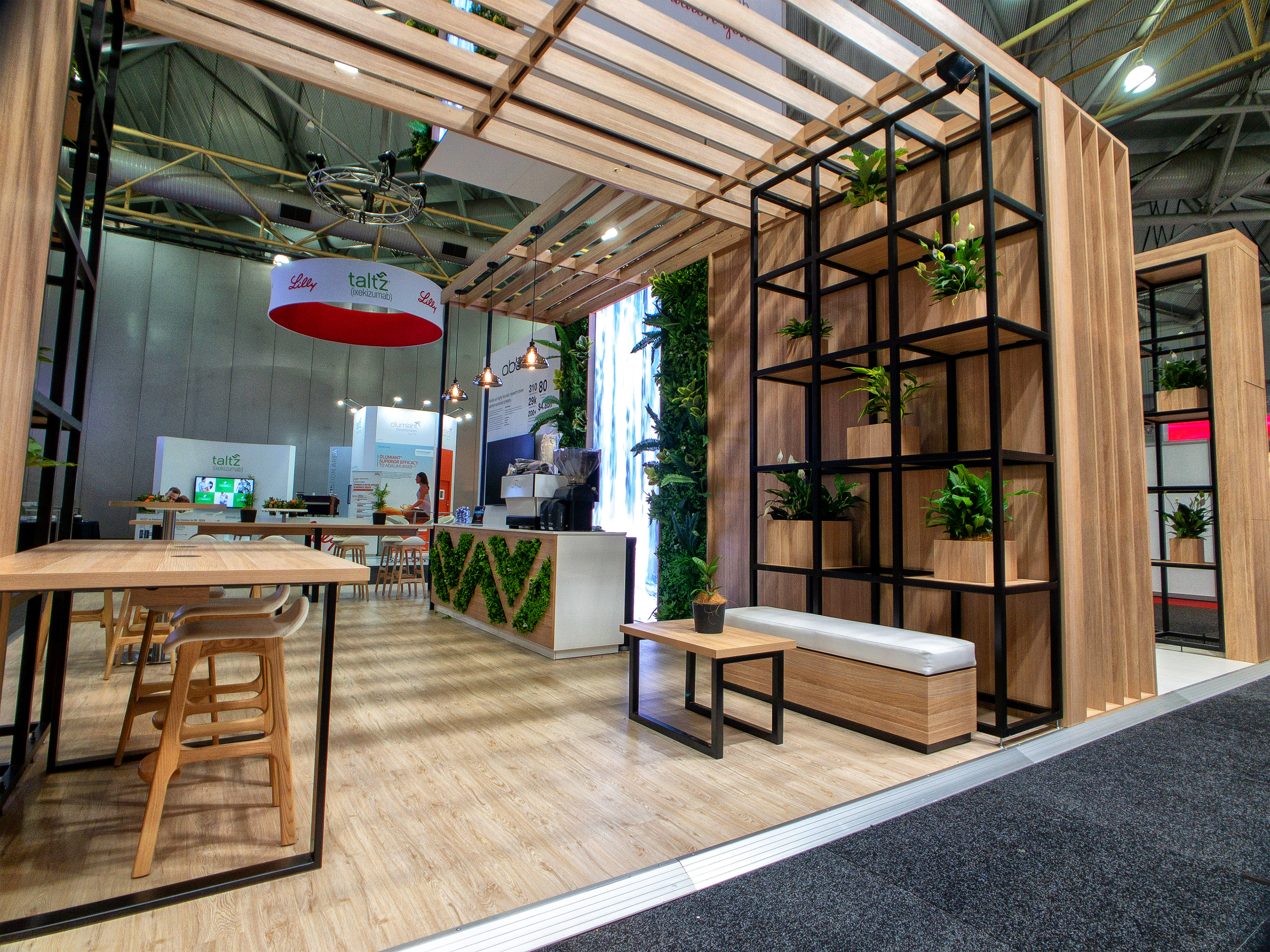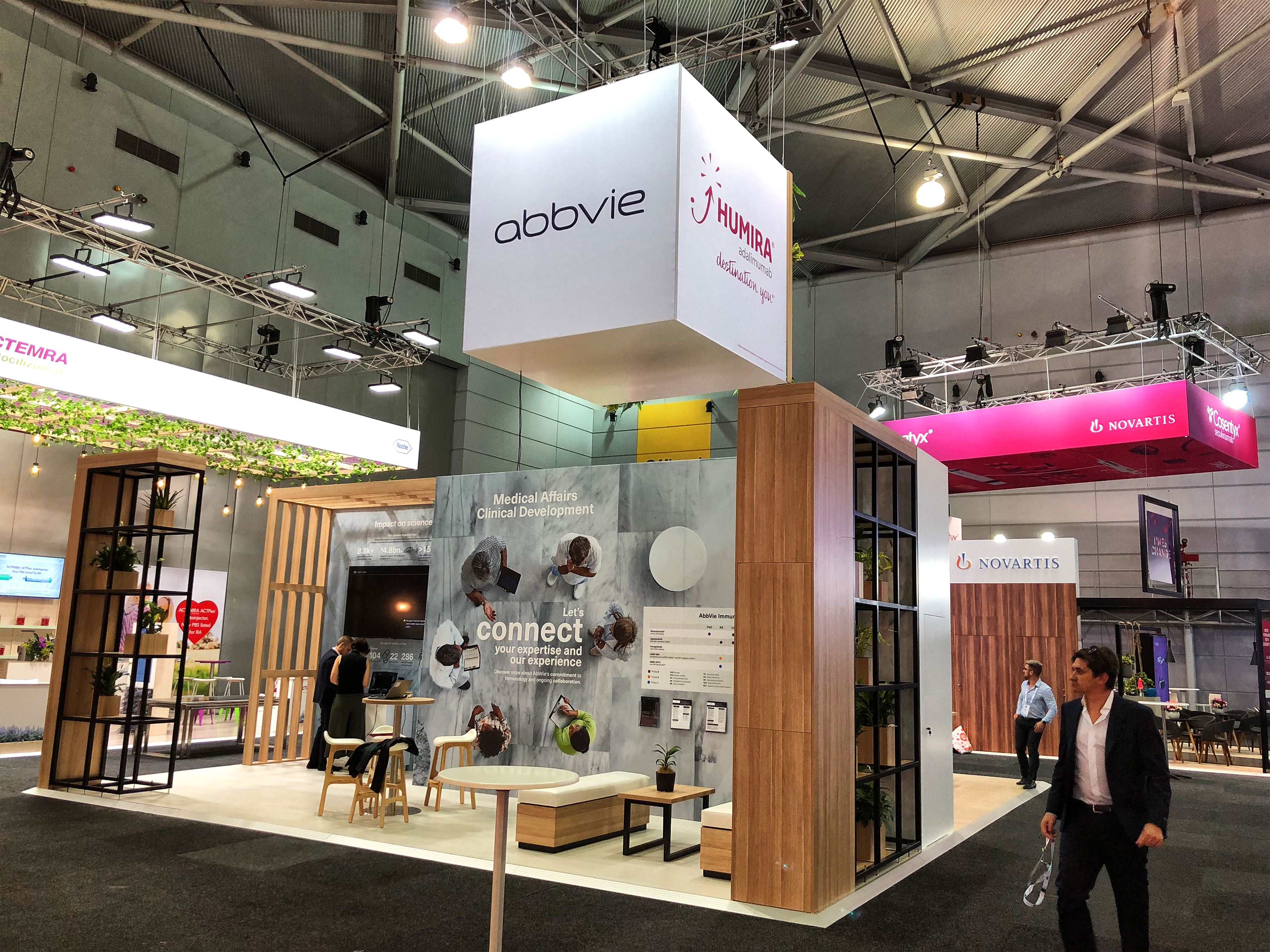 DESIGN | CONSTRUCT | IMPLEMENT | EXPERIENCE
The 21st Asia Pacific League of Associations for Rheumatology Congress, in conjunction with the Australia Rheumatology Association meeting, was held in Brisbane in April 2019.
AbbVie's strong partnership with the ARA and support for the meeting was evident in their stand design. A bold display utilising an impressive 6 metre high LED waterfall ensured visibility from a distance. This height feature combined with bold black metal frames housing natural plants, set the benchmark for stands in the show. The offer of a welcoming meeting space, with a focus on hospitality through a 4 metre wide Barista counter, ensured a premium coffee experience. A long communal bench with integrated wireless charging provided guests with a comfortable space to interact.
The stand also supplied a separate medical virtual reality zone, displaying data and providing additional seating. The overall design and finish of the stand presented a highly successful outcome for AbbVie Rheumatology.