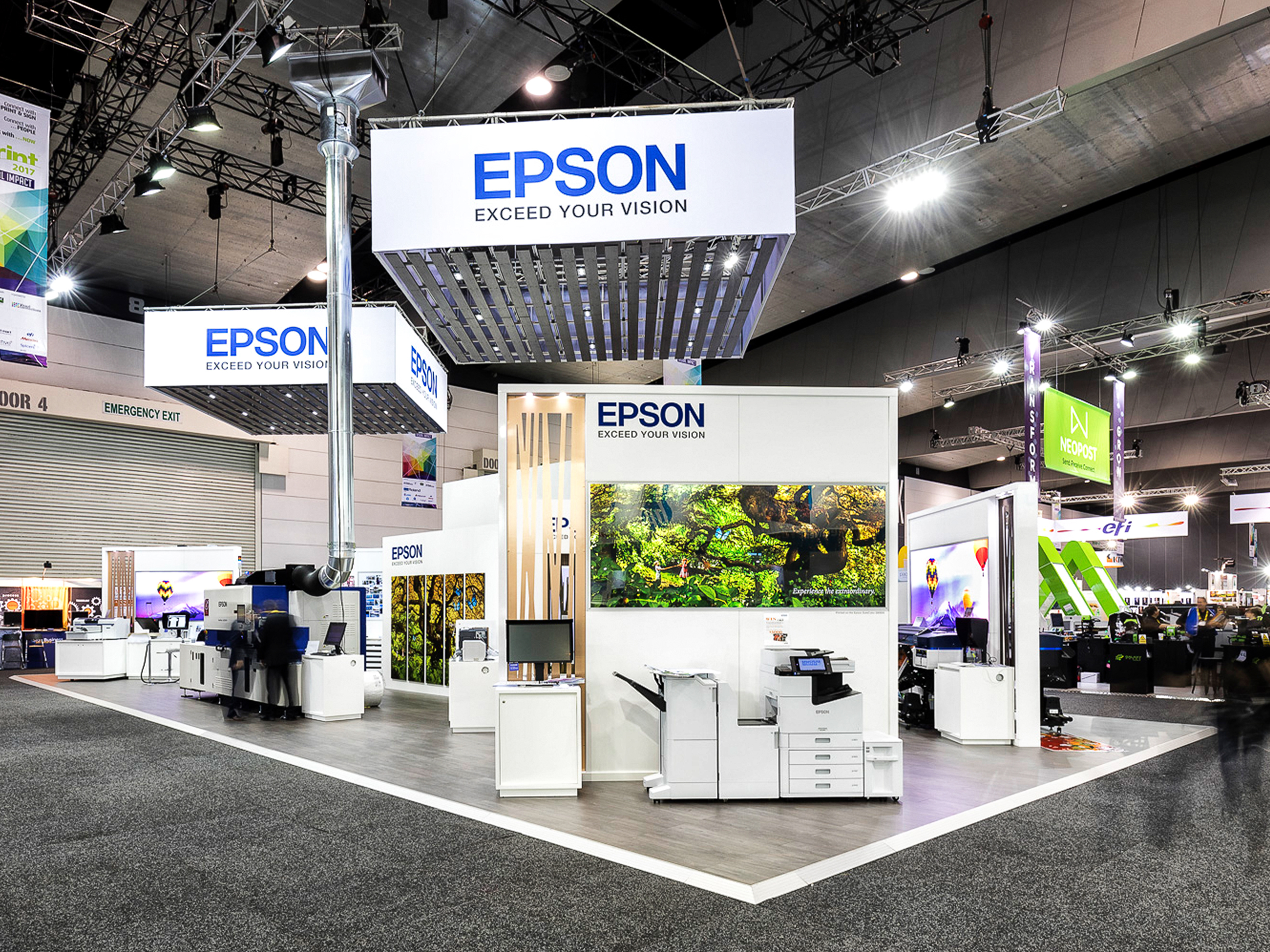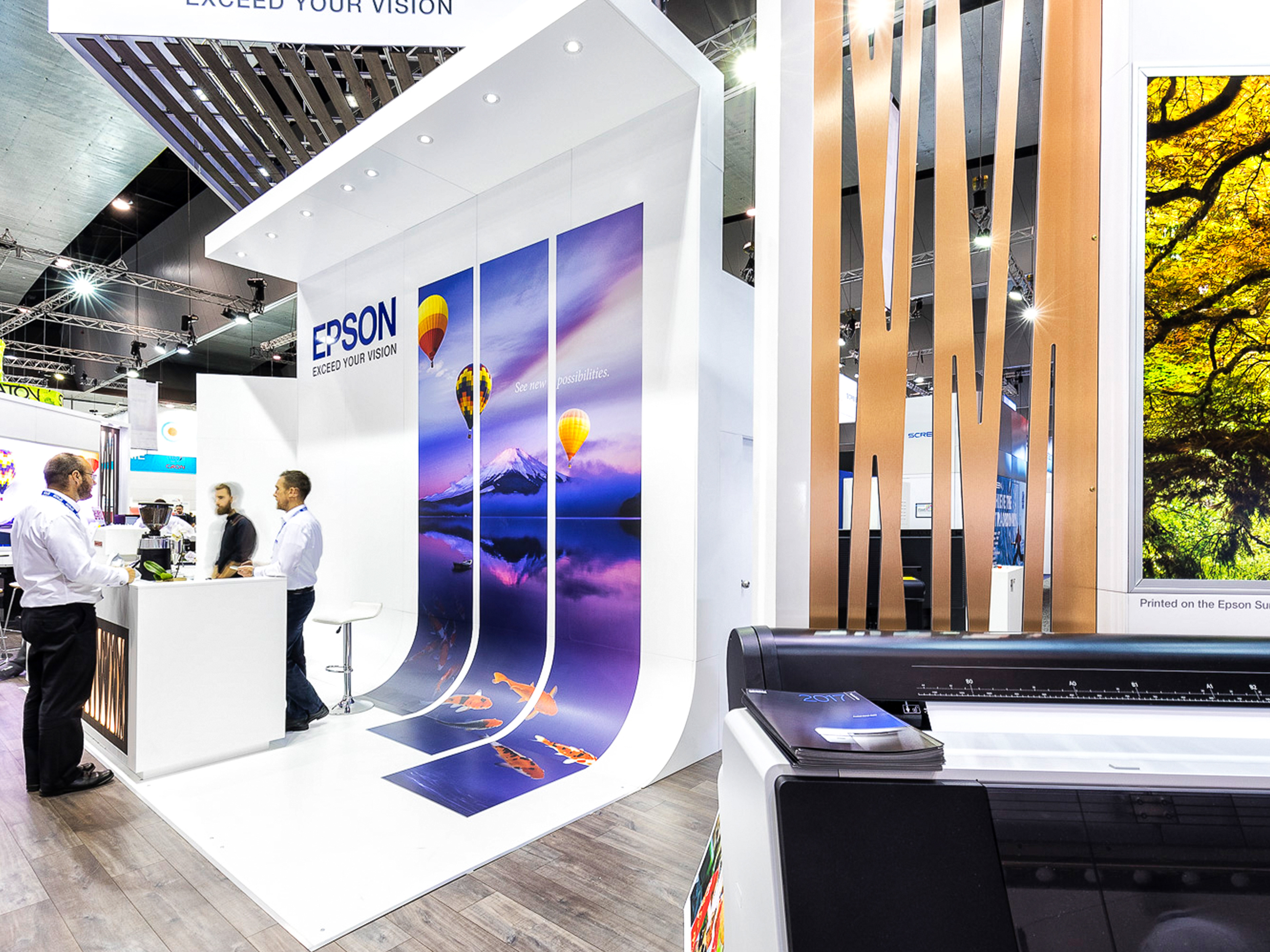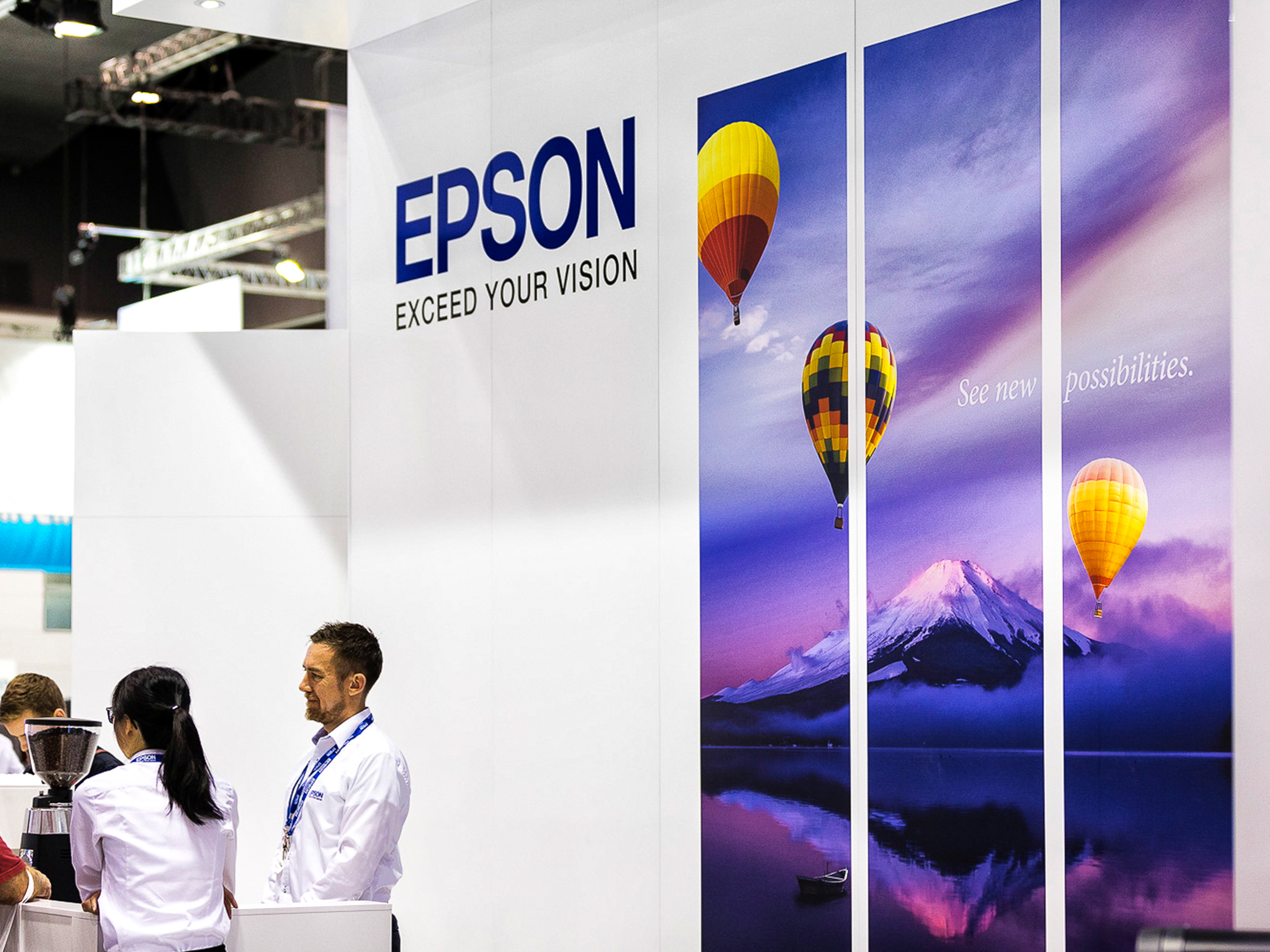 DESIGN | CONSTRUCT | IMPLEMENT | EXPERIENCE
The brief for Epson's stand at PacPrint was to bring the prints to life whilst showcasing Epson printer technologies and cementing their position as an innovative market leader. Epson were after a design and build that could be used at various shows, at least three times a year over a four year period. To do this, Infocus Design carefully considered the aesthetic and functional design elements that would allow Epson's products to be the focus. The custom-made reception and cyclorama backdrop wall created an inviting entry point where visitors were able to order a barista made coffee. An angled wall layout and large laser cut panels throughout the space created a sense of openness and flow. Bold doublesided lightbox walls showcased the Epson printing capabilities and allowed corresponding printers to be positioned with the end product. 
The resulting design embodied a Japanese inspired look and feel, with gloss white finishes contrasted against matte walnut timber and subtle brushed copper details. The stand was of premium quality, with a professional appeal and driven by technology - a true and authentic representation of Epson.